Actually, both...
I realized all the posts on my "buckeye" herping blog were actually from Michigan. Seems to me there is a bit of false advertisement going on here...
I have grown up in Michigan and Ohio. The last 10 years of my life were basically spent living in various parts of Ohio as I traveled around for school. It is during this time I really started to get outdoors more and actually herp.
I herped Ohio hard. Initially, I was mainly interested in things that had always fascinated me, such as rattlesnakes. My interests expanded and I began to really enjoy all reptiles and amphibians. While my posts so far have primarily been reptile based, I can assure you I don't discriminate in regards to the presence of a larval stage of development. In my fervor, I started to try and see every reptile and amphibian in Ohio. This was important to me for a little while, and although I am very close, I realized I would rather spend my time meeting more specific herp goals.
Recently though, I moved to Michigan. Michigan holds new challenges and new rewards. My posts have been centered around Michigan, because they reflect my most recent projects and trips. I can assure you more Ohio stuff is on the way soon.
I leave today for a multi-day trip to the north. It will be my first attempt at herping with my dog, a pure bred Detroit mutt. It should be a good time.
As promised though, here are some classic Ohio turtles.
Eastern Box Turtle found spring of '08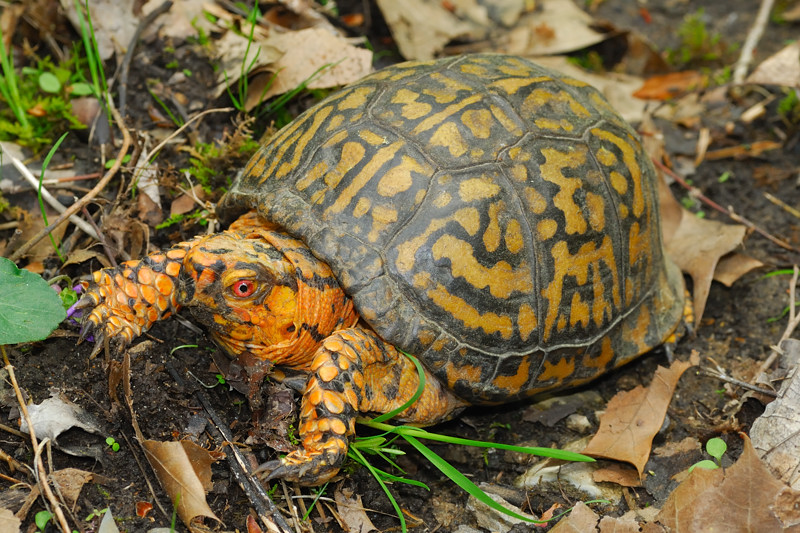 Smooth Softshell Turtle, in the evening glow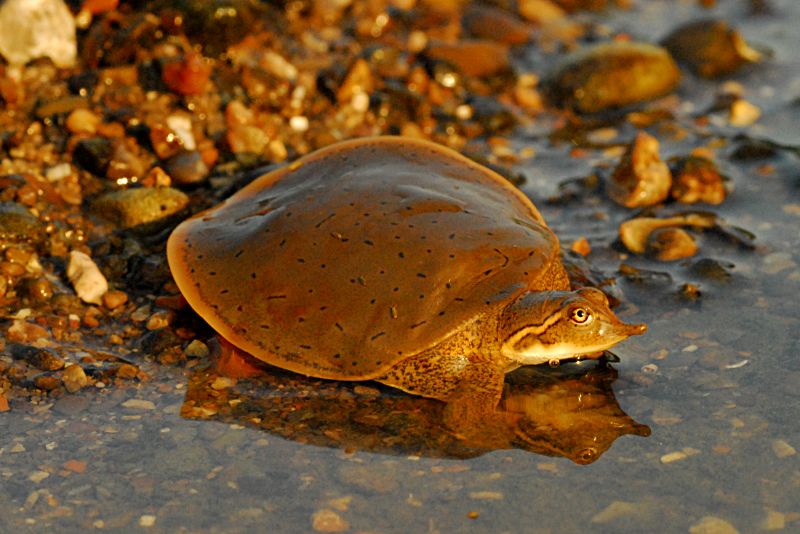 And a Common Map Turtle sharing a log with a Midland Painted Turtle, although shot in Michigan, both are common Ohio species. I just wanted to post the 2 for 1 shot.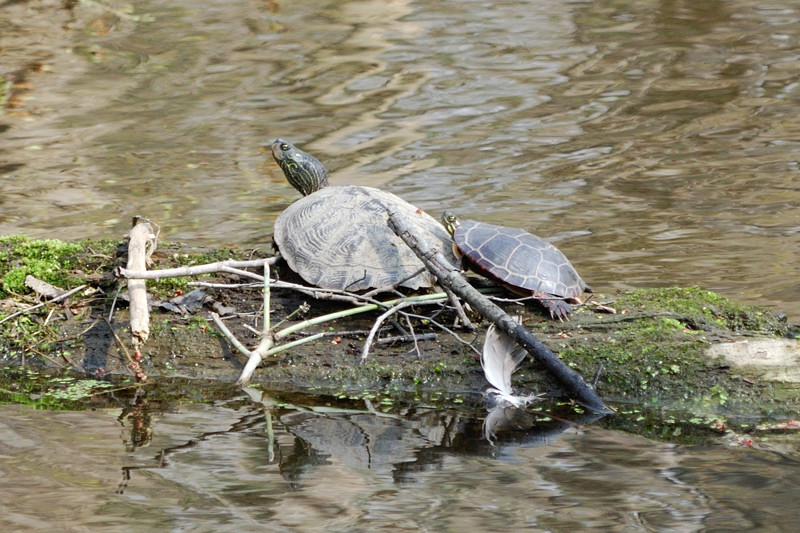 Plenty more awesome Ohio turtles out there. Hopefully we can discuss them in further depth soon.