Molly and I took a five year anniversary trip to Bora Bora this past February with our friends Rob and Cassy. It was a great trip and a nice way to escape from the old man winter and the snow. We stayed at the Pearl Beach Resort Bora Bora for about 10 days. Rob and I dove a bunch, and the girls also joined us a number of days. This was a great chance for me to get my camera rig salty and log some bottom time with it.
Bora Bora is located in the leeward group of the Society Islands of French Polynesia. It is best known for its beautiful blue lagoon and mountain vistas. The protected lagoon provides a unique opportunity for hotel bungalows located over the water, which was the main reason the girls wanted to go here. It is in the middle of the south Pacific, pretty much due south from Hawaii. The flight to Tahiti was about 8 hours from LA.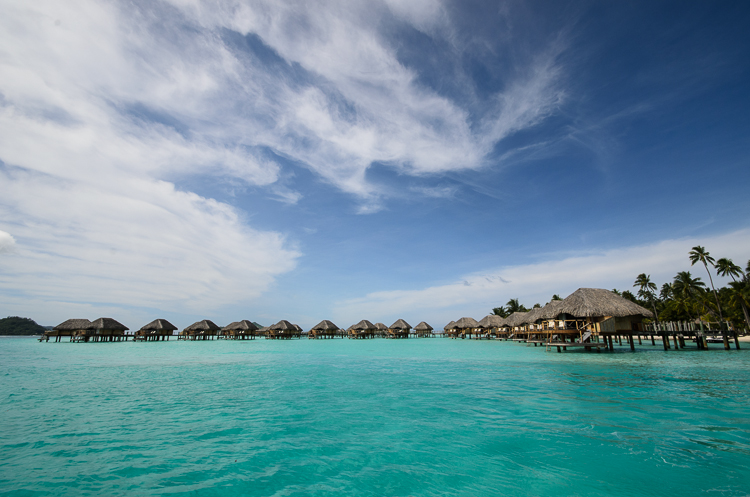 This is why we were here.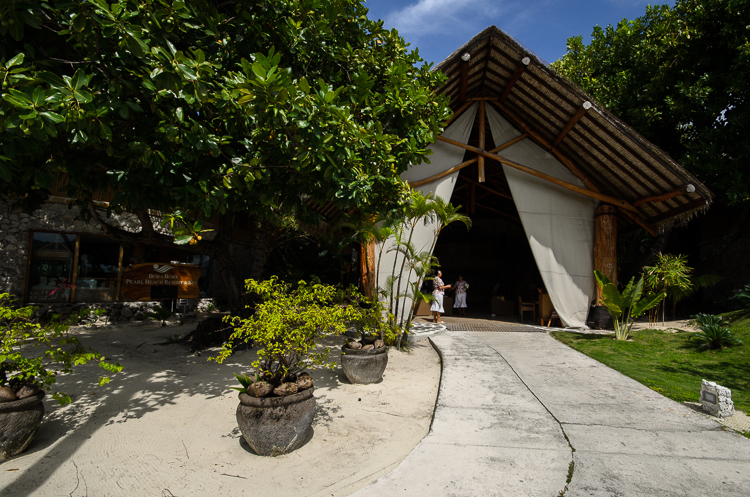 The main entrance to the Pearl Beach Resort Bora Bora.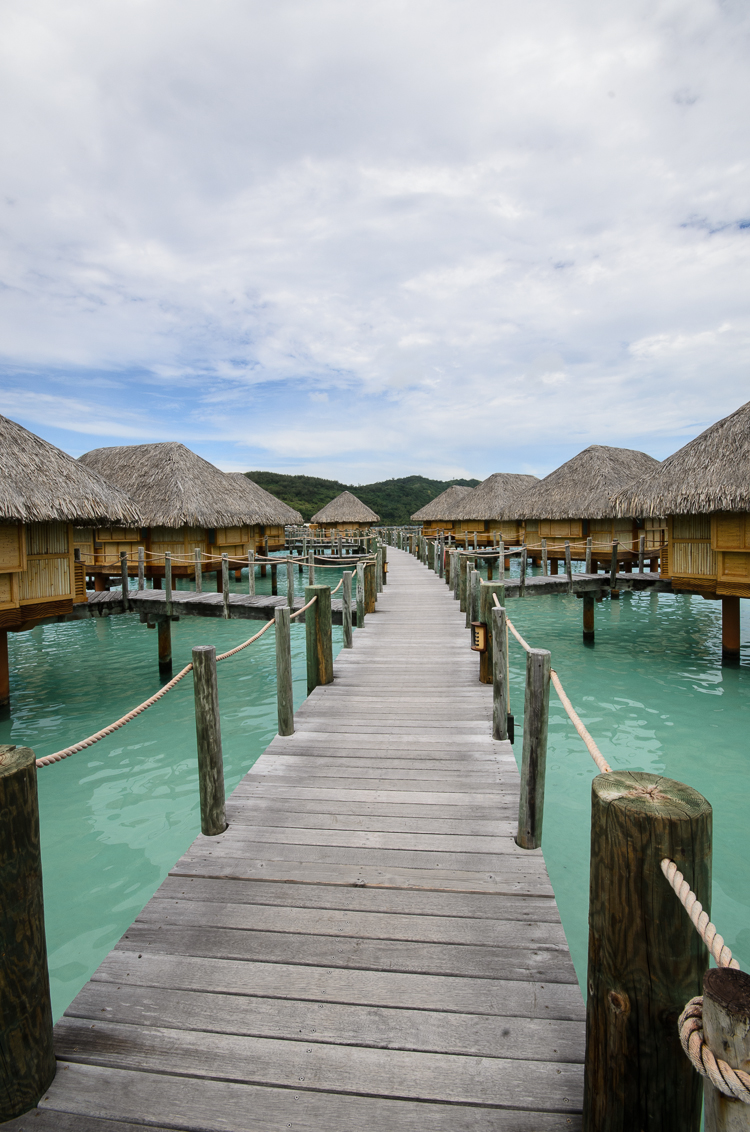 The walkway to our bungalow.
The Pearl Beach Resort has a small coral garden located in a safety zone inside the bungalows. It is managed by a biologist who grooms the coral on artificial structures. There was an abundance of fish life around the coral structures, and almost every night we would see blacktip reef sharks and rays cruising around under and around the bungalows. A few of the days the biologists were around there to move coral, and appeared to be monitoring the fish around the formations.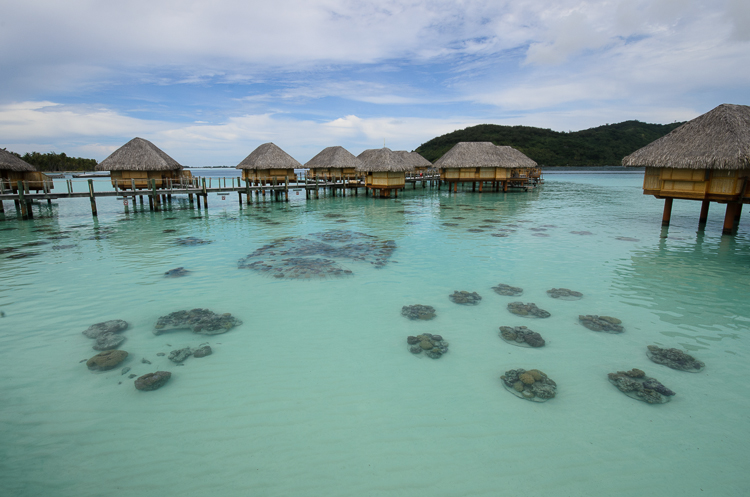 Coral gardens at Pearl Beach Resort
The bungalows were nice, although a little outdated and not quite as nice as I expected.
Each bungalow had a little coral formation below it with some resident reef fish. This was visible through a little window in your room.
Where were there during the rainy season. It might have saved us some money, but it was really just the best time to escape Michigan. This meant the weather had the potential to be pretty bad. For the most part we were lucky. There were typically a few brief but strong storms every couple of days. The only day we really got rained out was the very last. Unfortunately, the hotel took this time to repair some things during their off season. Two of the three restaurants were closed limiting the menus available. We also never really had a look a the old volcanos without cloud cover obscuring their peaks.
I spent the first day fooling around with my camera in the coral garden and taking some split levels with Molly and Rob.
The blog is here to focus on wildlife, so soon I will share the results of our dives!
If you want to read the rest:
Part I
,
Part II
,
Part III
and
Part IV
.
BH