Bimini Part I
,
Bimini Part II
,
Bimini Part III
.
You might remember from about this
same time last year
that I entered the world of underwater photography? I haven't had much of a chance to dive and practice my new hobby since our trip last February. With winter fully upon us, Molly and I decided it would be a nice time to escape the ice and snow. Sounds like a great time for another dive trip!
We decided to stay a little more low key than Bora Bora. We wanted someplace close and easy to travel to quickly. I wanted good diving, (and maybe a snake or two) and Molly wanted warm weather, and a beach. Armed with our wish list, we looked at the Caymans, Utila and the Bahamas. Utila and the whale sharks were our first choice, but we decided it was a little more travel than we were looking for. We decided to try the Bahamas. I was fueled by some amazing images of Great Hammerhead sharks coming out of there, and
Dick Bartlett and Jake Scott
had some interesting stories of foreign herps.
Bimini was easily reached. We flew from Detroit to Fort Lauderdale, and then picked up a 25 min plane ride for the 50 mile trip due east. There is even a highspeed ferry (cruise ship?) that makes the trip from Florida to Bimini in about 1.5 hours. We had an early flight, and were to land on the island a little after noon. There were some rain delays, but we still got in early enough that our day was not wasted.
Greeting us upon our arrival were the resident bull sharks that hang out around the docks of the Marina.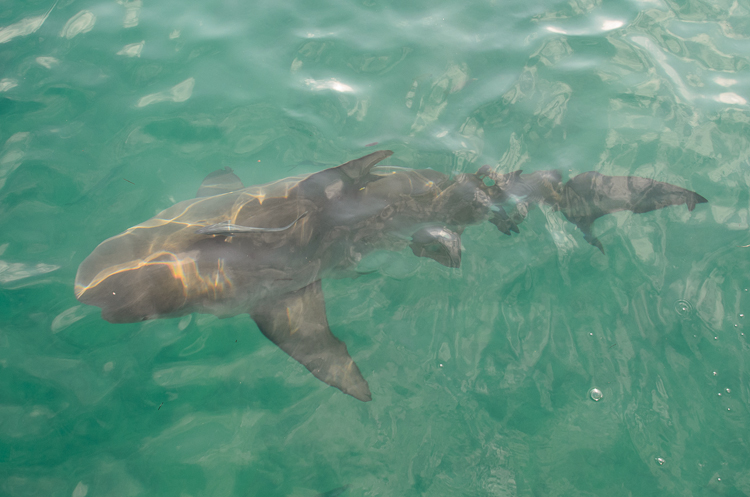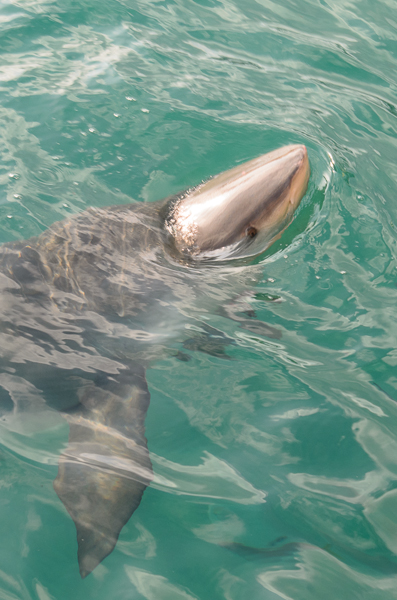 Seems like we were at the right place! The next day got off to an early start as there were a couple dives planned for the morning. It was going to be one of my only dive days where sharks were not the focus, as well as I my first time shooting with the camera in a while. I decided to try my hand at macro and focus on the small(er) critters.
I'm still pretty new to trying to ID many of these fish. Corrections welcome!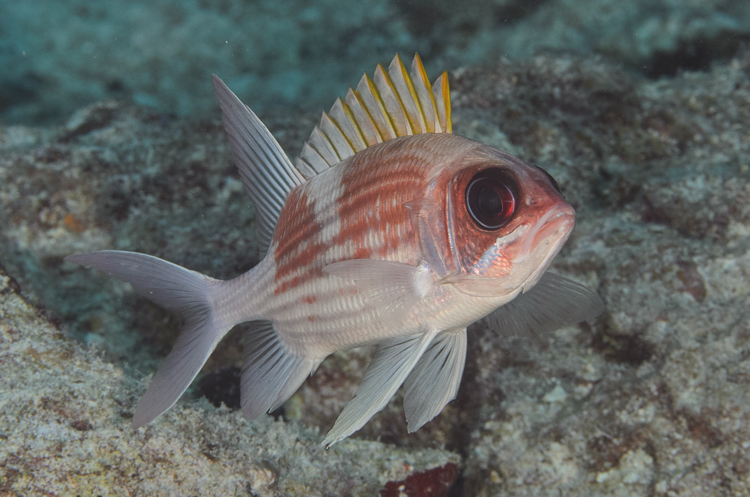 Squirrelfish Holocentrus adscensionis
Yellowhead Jawfish Opistognathus aurifrons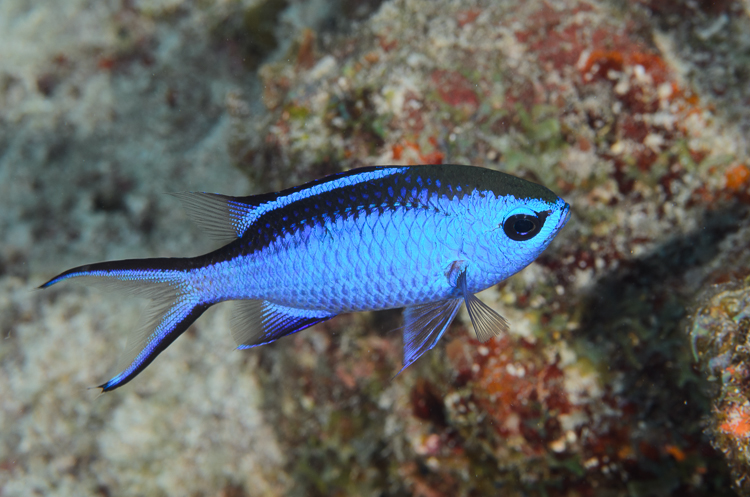 Blue Chromis Chromis cyanea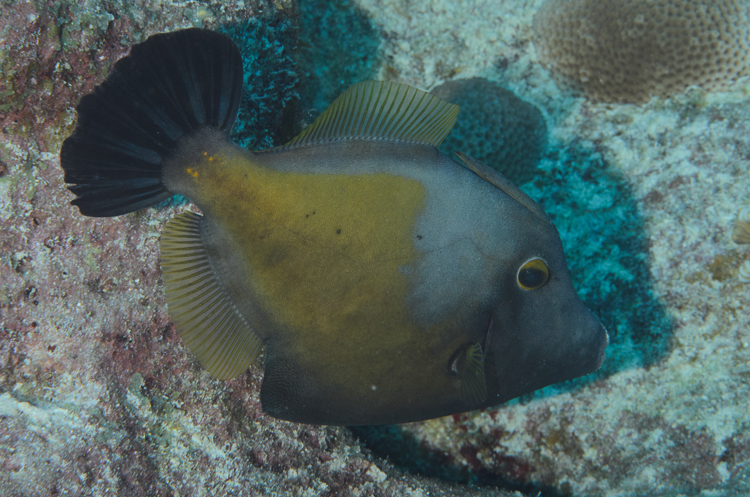 Whitespotted Filefish Cantherhines macrocerus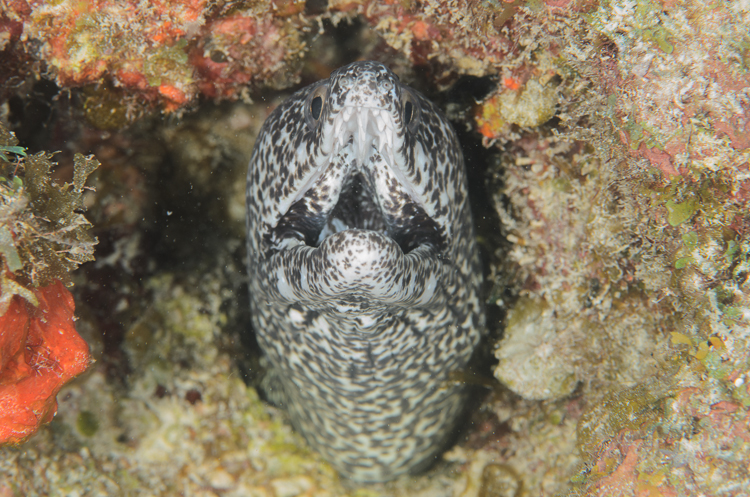 Spotted Moray Eel Gymnothorax moringa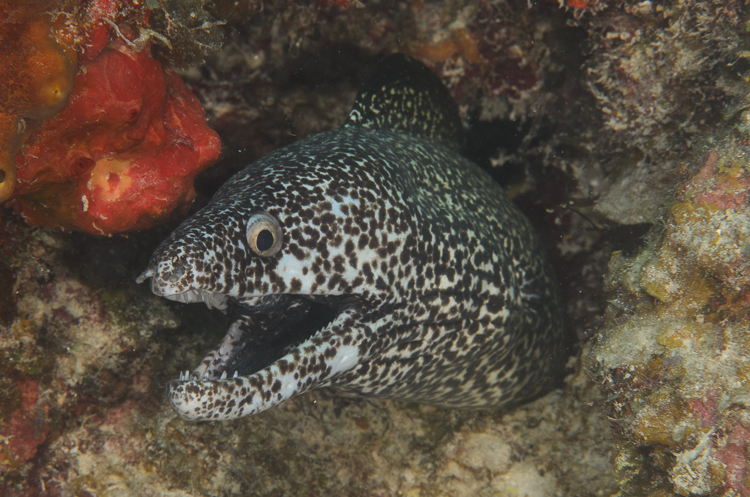 The resort we stayed at had plenty of trees and some of Bimin's herps were easily found on the grounds.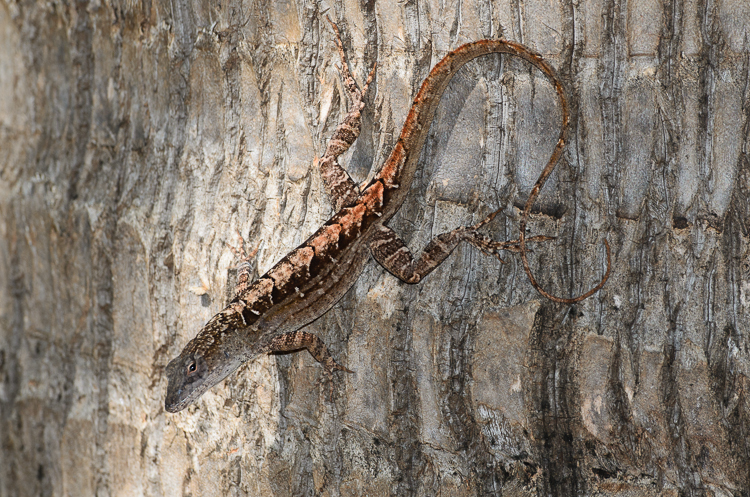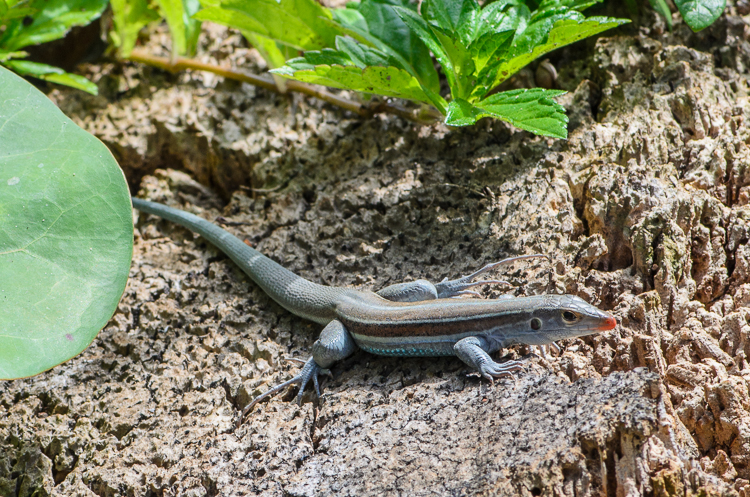 Bimini Ameiva Ameiva auberi richmondi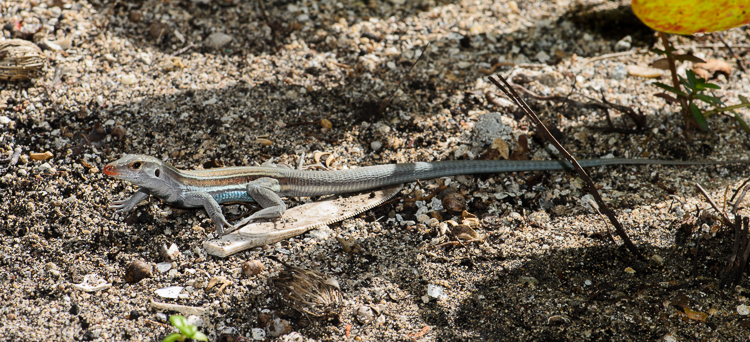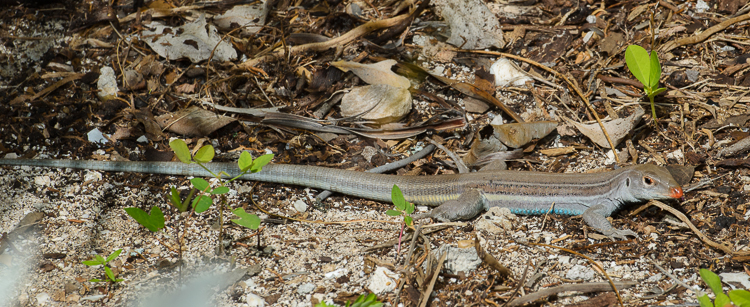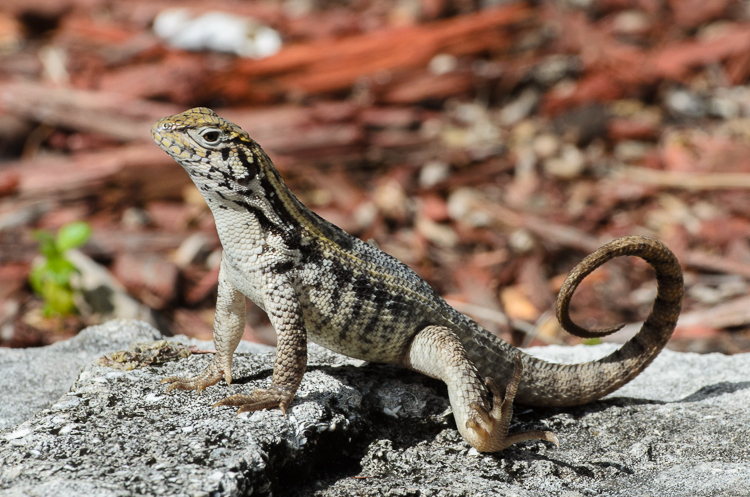 Bimini Curly-tailed Lizard Leiocephalus carinatus coryi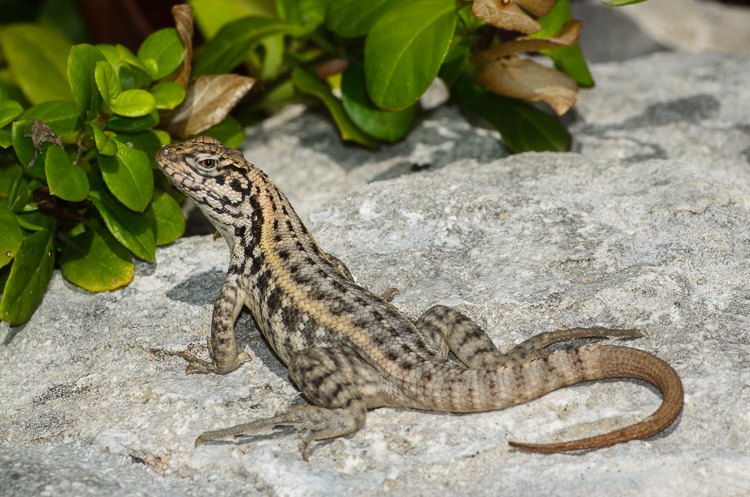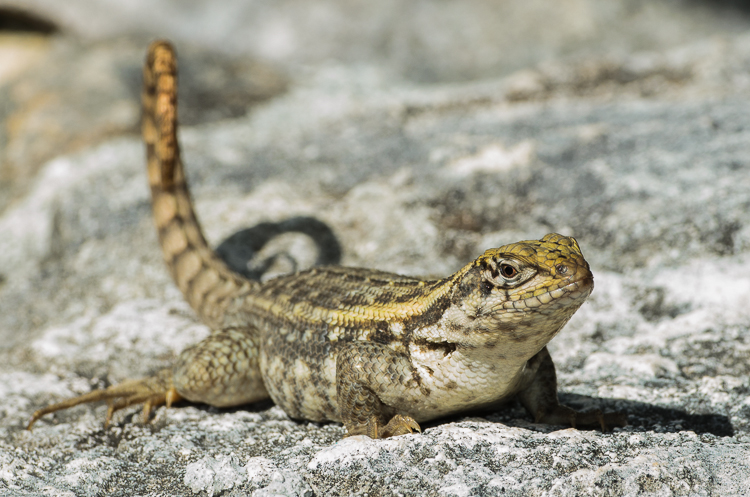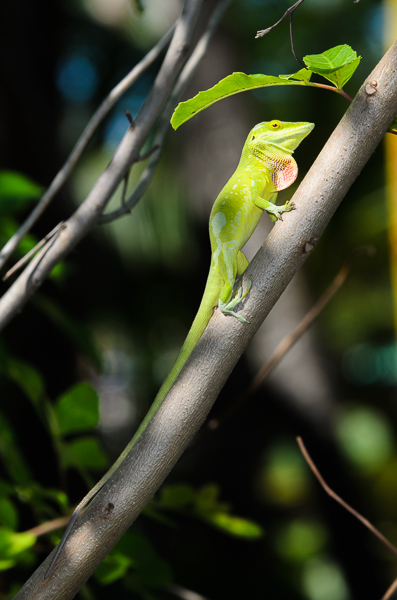 Bimini Green Anole Anolis smaragdinus lernerii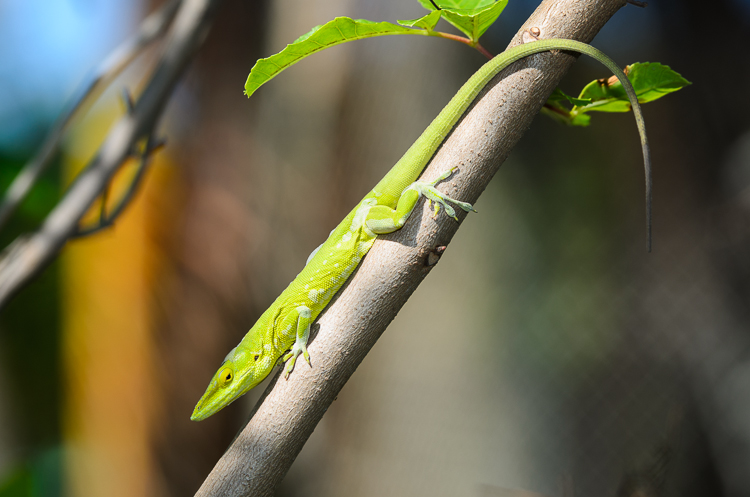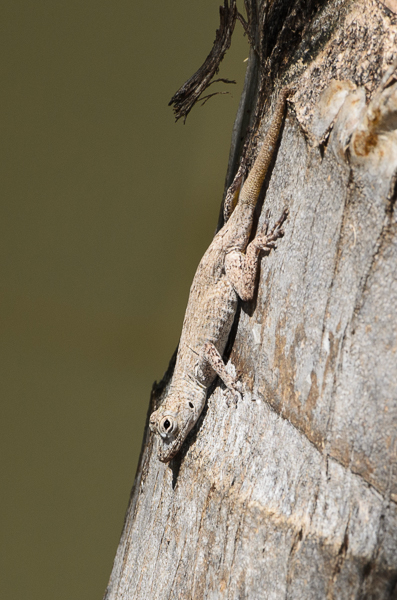 Bimini Bark Anole Anolis distichus bimiensis
I also explored the streets around North Bimini a bit, flipping rocks and debris when possible and trying to not be too intrusive of people and their homes. Places that looked inhabitable definitely had inhabitants... More of the species above were seen, as well as a Sphaerodactylus sp. that escaped without definitive ID. I was able to find my fist snake though, the biggest blind snake I have ever seen, flipped under a small board.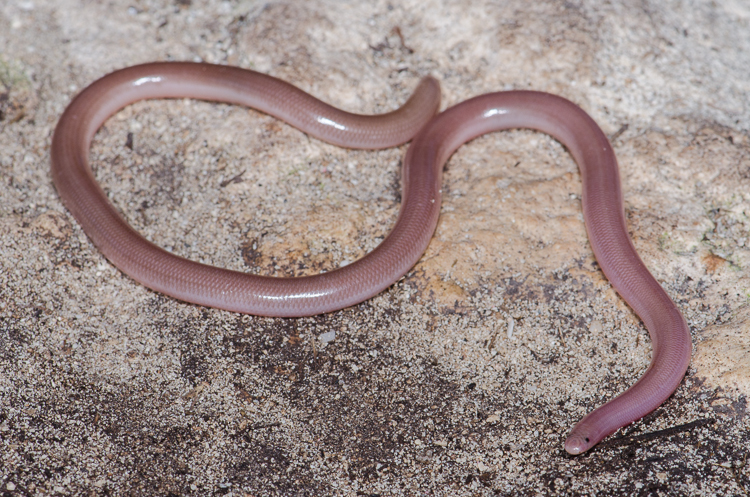 Typhlops bimiensis
After, Molly and I enjoyed a decent Valentine's Day sunset facing Florida.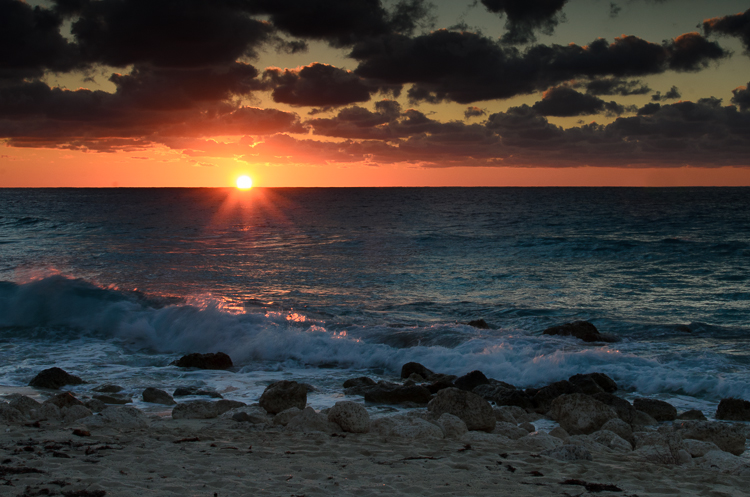 We planned to explore North Bimini a bit the next morning, and then rent bikes to explore South Bimini in the afternoon. North Bimini is where most of the population lives and works. We wandered the local streets and made sure to check out a "museum", The Dolphin House. A native Bahamian has been working on this house for many years now, building it out of reclaimed materials. He has a ton of patience and creativity.
Says he found these washed up on the beach...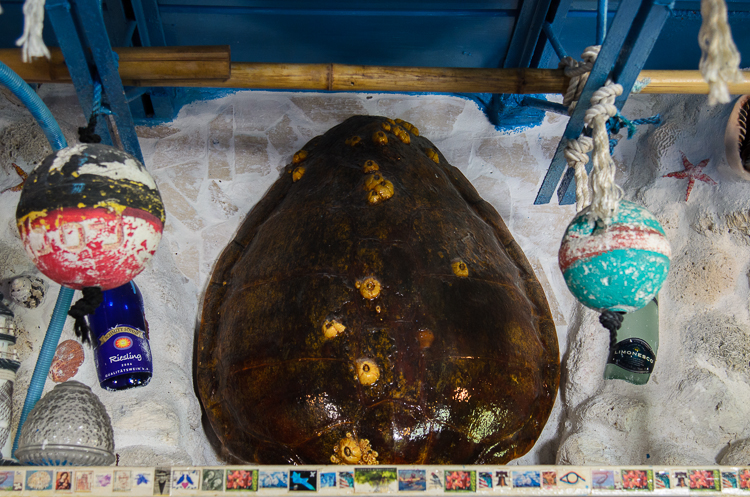 I believe this is a loggerhead turtle shell.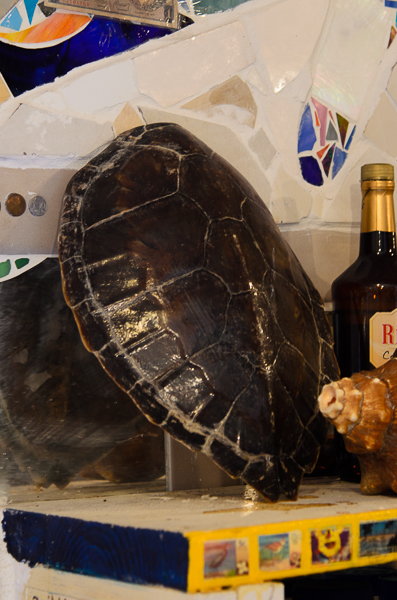 I believe this a green sea turtle shell,
He talked about protecting the bimini boa, and even mentioned he had a "baby". It was actually the smaller, dwarf boa species.
We don't miss cold Detroit at all...
That afternoon we rented craptastic bikes and took the ferry over to South Bimini. Plenty of anoles were visible on the trees, and we even got a glimpse of another snake.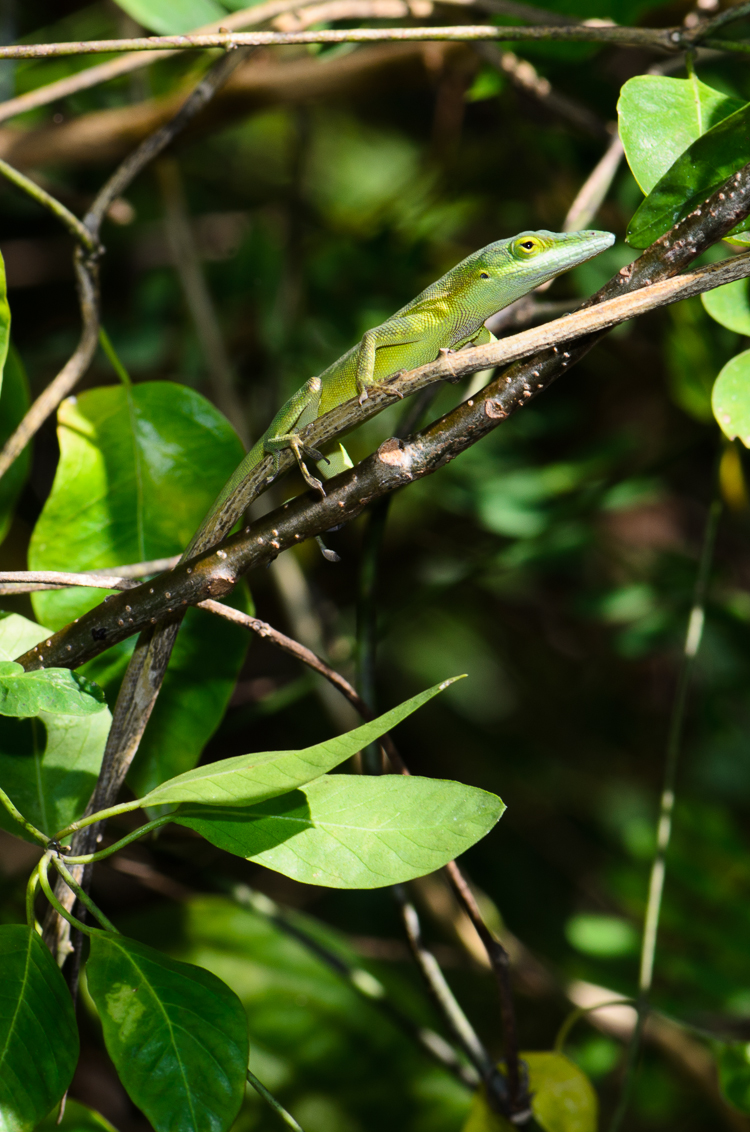 Bimini Green Anole Anolis smaragdinus lerneri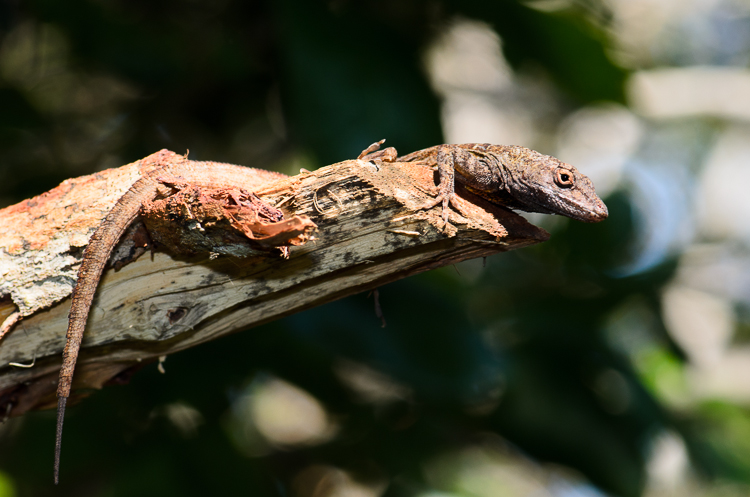 Bahaman Brown Anole Anolis sagrei ordinatus
I had now seen 3 of the 4 anole species. Much of my time was now being spent starting at small branches for the elusive twig anole, and searching low for the boas. It wasn't a boa, but seeing this basking got my blood pumping!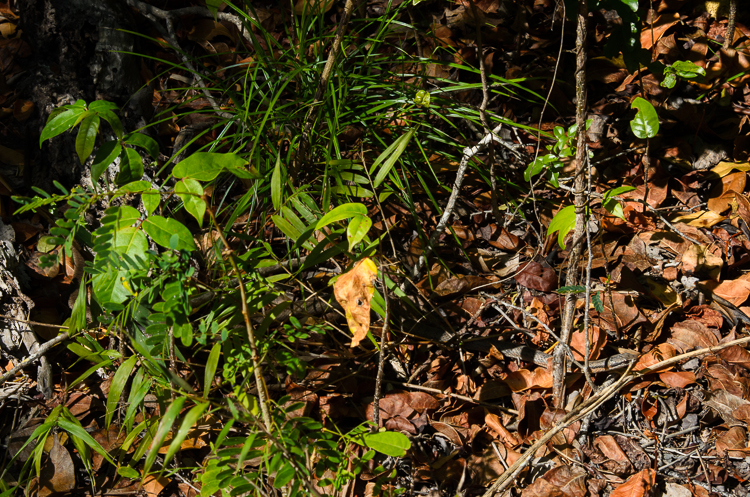 Bimini Racer Alsophis vudii picticeps
Attempts at capture in the midafternoon sun were widely unsuccessful. Further exploration on bikes turned up one more DOR racer.
More to come soon, I promise!
Bimini Part I
,
Bimini Part II
,
Bimini Part III
.