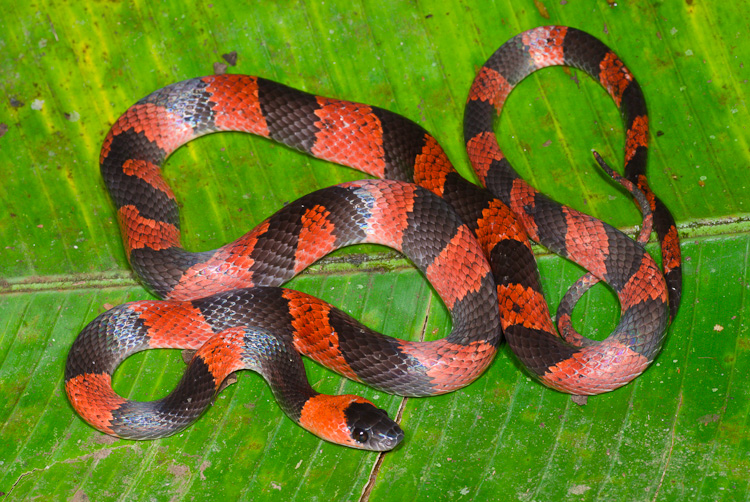 When Brian and I were hiking in Costa Rica this summer, I spotted this attractive snake crawling through the forest floor one night. Initially thinking it might be a halloween snake,
Urotheca sp
., it actually turned out to be a calico snake,
Oxyrhopus petolarius
. Just another reason to return to this wonderful country another time in the future...