The northern part of Ohio is known for having a few melanistic garter snakes as well as some melanistic massasaugas. I haven't been fortunate enough to see the latter, but I have lucked into a couple garters.
Interestingly, melanistic garters are fairly common in the NE, especially in areas around Toledo. I haven't ever had the pleasure of seeing them there, despite seeing a good number of garters. Both of my examples came from farther south.
The first one I actually stepped on and initially thought it was a small racer.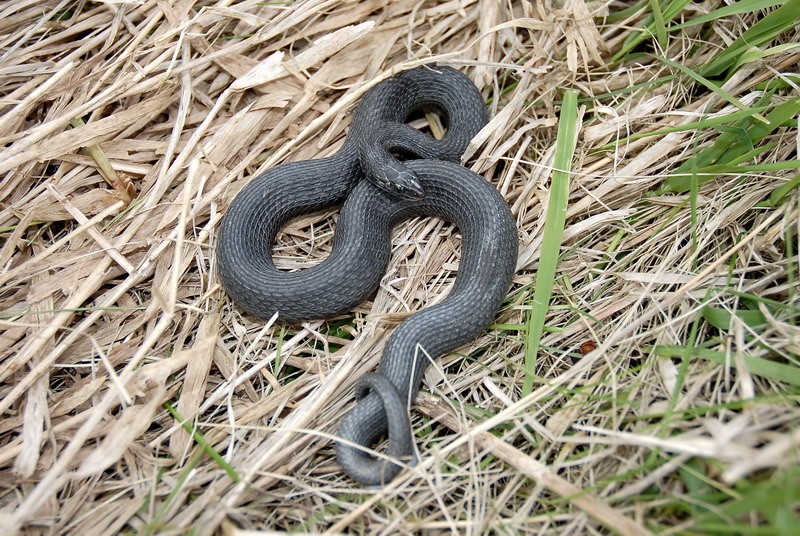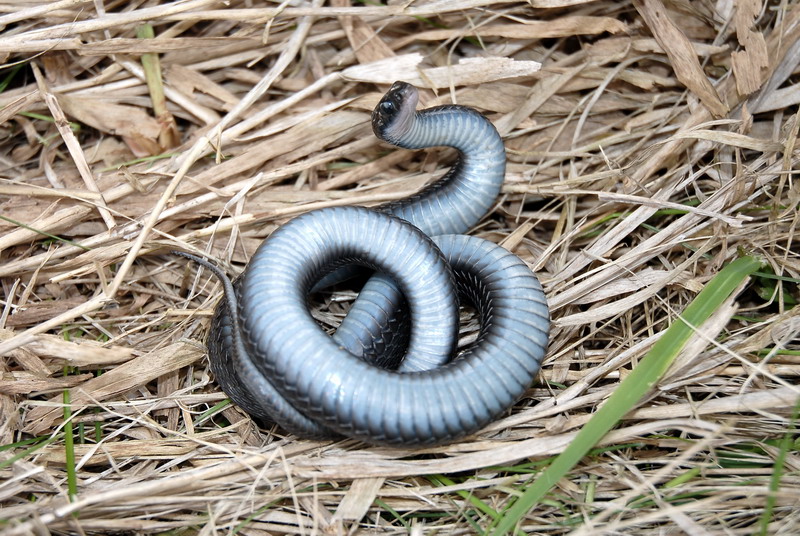 The second one was found in early March during an unseasonably warm week in Cincinnati. I was walking through the ghetto on the way to my car and noticed this animal basking in a rock wall - what luck!
For the record, every now and then garters sometimes look like this too.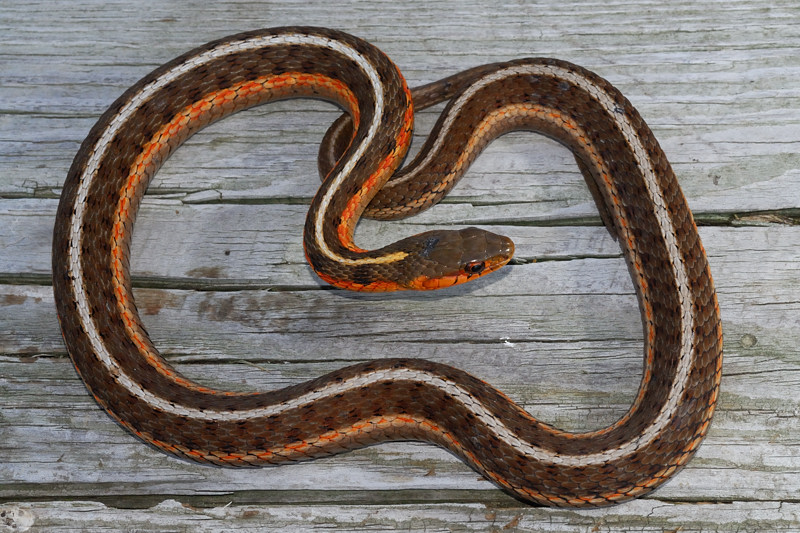 Maybe you should think again next time before saying "just a garter"...