These turtles are appropriately named...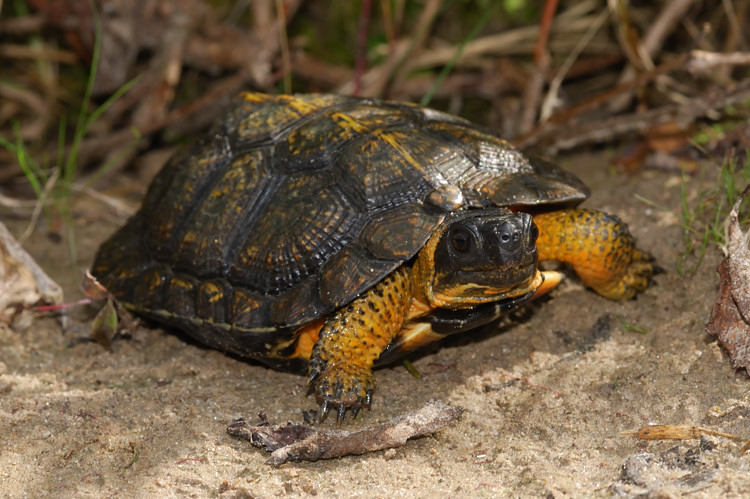 I recently started back up in the emergency department, and have been extremely busy as a result. While other people enjoyed the holiday weekend, I labored. Luckily despite working Fri overnight and Monday day shifts, I had sat/sun off. I took advantage of the opportunity to head up north with a few friends for a night of camping. Most camp sites were booked, but our friends new some people with land and a farm so all it took was convincing the ladies that bathrooms are over rated before we were in action. My role in all of this was slim. I got off work around 830 am on Sat, rushed home and jumped into a packed car. Molly said I soon stopped making sense, and I ended up in the back of the car with Cid. After a two hour nap we were hanging out on the beach of Lake Huron.
Cid and I took to the shoreline and quickly turned up a
skink
, my first Michigan specimen. Unfortunately, it quickly escaped into the sand. Later we loaded up 3 cars, a couple 4 wheelers and headed out to the property. To get to the campsite we have to off road one of the cars and both 4 wheelers a few miles back, then make a few trips with the 4 wheelers and hike in the rest of the way. It was a production, but it was fun and really got us out there in the woods. Right around our campsite I was able to flip 5 red-bellied snakes and a couple
skinks
.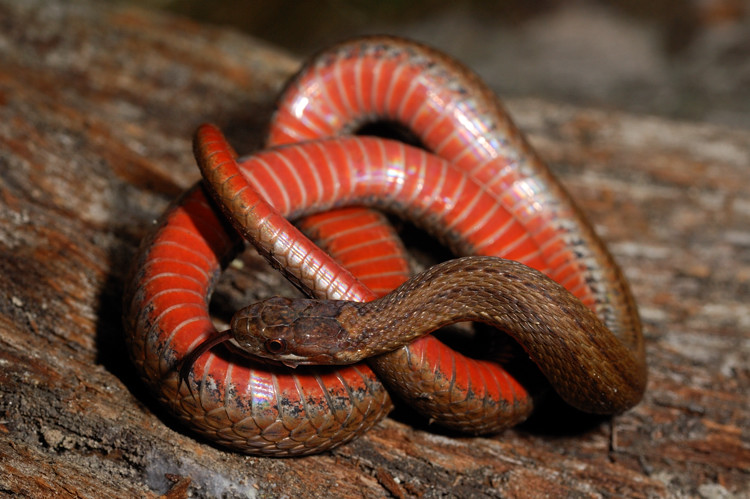 Displaying the red-bellied "lip curling" defensive behavior
The next morning we had to repeat the whole process nice and early to get to our canoe appointment an hour away. I managed to snap this quick shot of one of the fields on our way out in the early morning fog.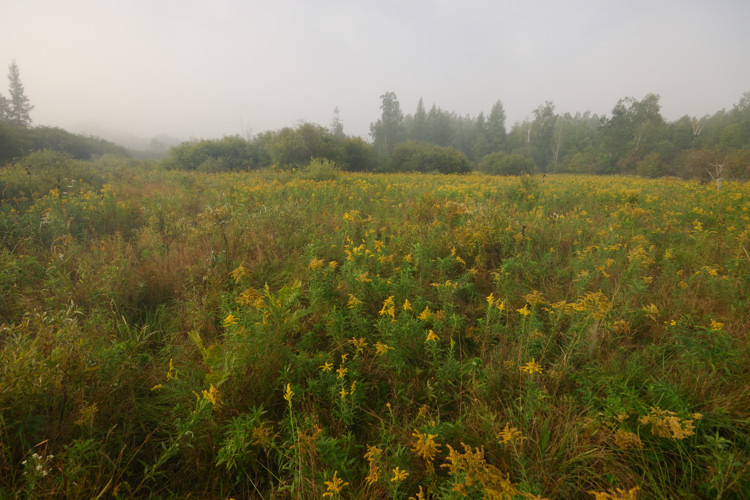 The canoe trip was a blast. Cid hopped right in and Molly turned out to be quite the paddler. Our river was wide, deep and cold and ended up providing some great photographic opportunities.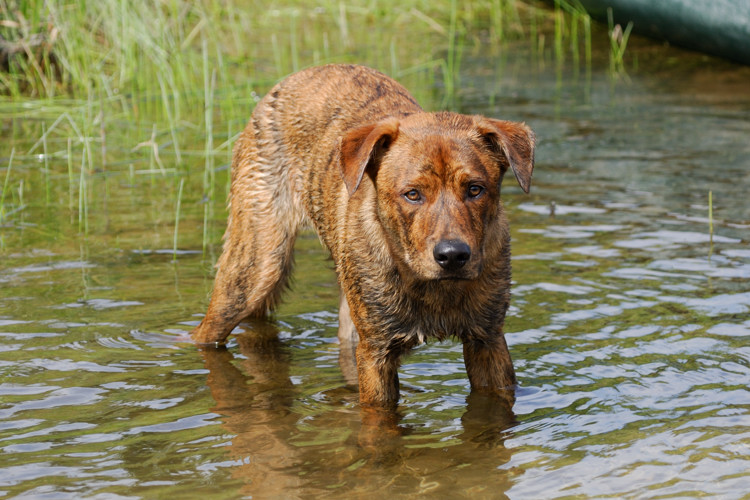 I saw plenty of painted turtles along the first half of the trip. Eventually I noticed a turtle from afar that looked a little different. Imagine my
surprise
to see this wood turtle basking (same turtle as first above photo)!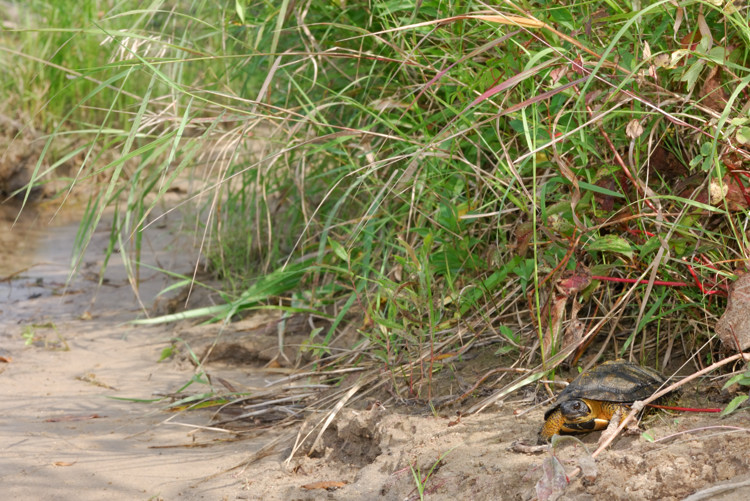 After leaving the turtle, we go 10 yards down stream and I see an orange head looking at me from a log!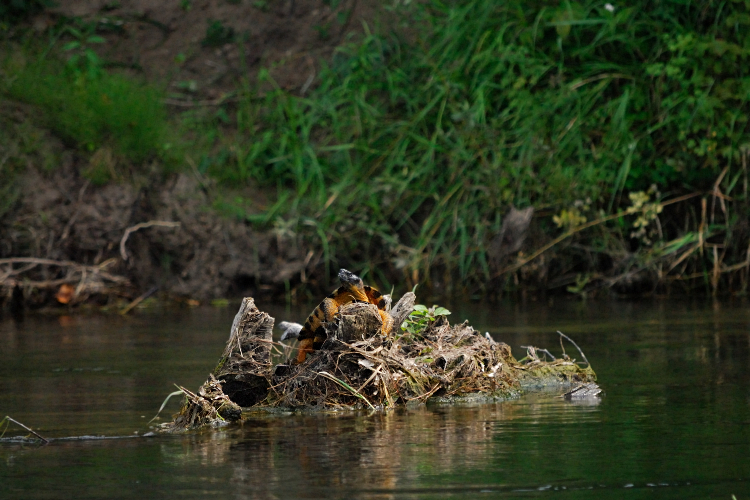 This turtle was much larger... Molly really proved her metal here. We had already passed the turtle and were being swept out of range of photographs. While I messed with the camera, she began to paddle furiously from the front and was able to paddle upstream, in reverse while I took pictures. Much to my initial dismay she maneuvered the canoe to within 4 feet of the animal and parked it on the same log jam as the turtle, which didn't move a muscle!?!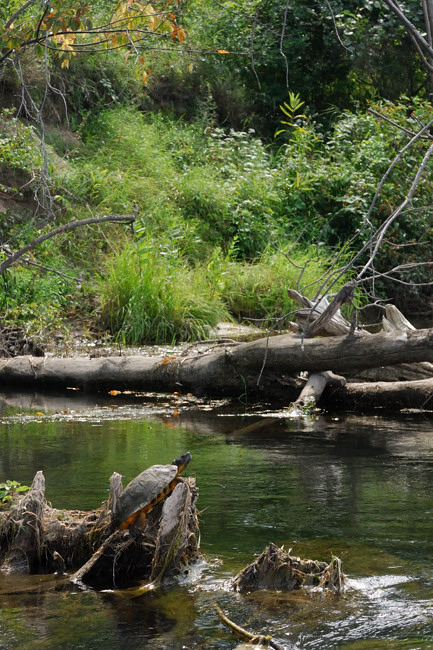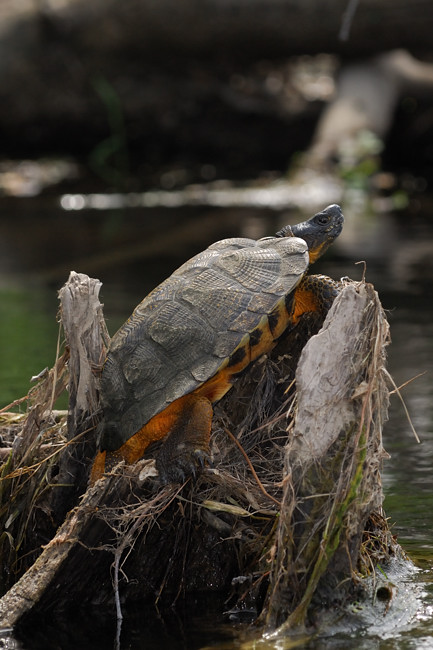 After that we continued on and another log jam 15-20 yards away I spot yet another wood turtle... I grabbed a quick voucher shot and tried to catch our friends. They were busy exploring a beach, so I
convinced
Molly to paddle the 100 yards back up stream to take another look at the turtle. It was still there, and on a collision course with a group of drunk tubers. We positioned ourselves for pictures...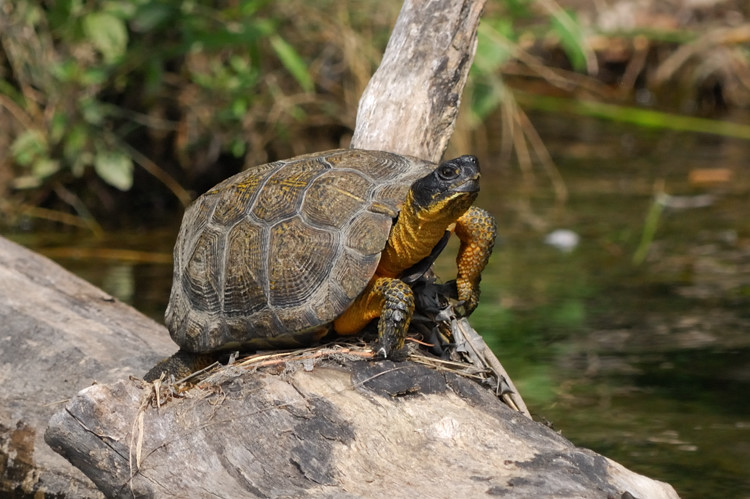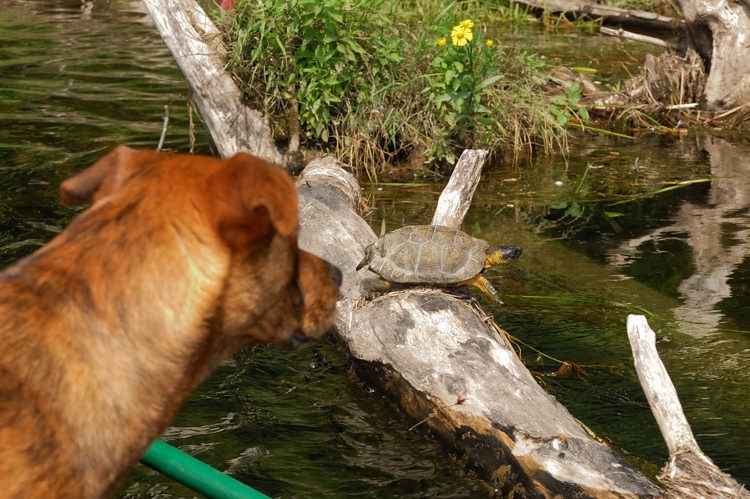 Three wood turtles in the span of a few minutes and about 50 yards of river, I could never have asked for a better
turtling
experience. Even Molly and Cid enjoyed the thrill of the hunt. It is just my luck that there are plenty of more rivers to explore in Michigan. Unfortunately, time is running short. Winter is coming... (any
GRRM
fans out there?)