I was recently lucky enough to be invited on a Everglades Paddle trip by my buddy Rob. He and his friend Sean try and take a paddle trip each year, and Rob thought I would be interested in tagging along on this one. I didn't have to be asked twice! I had the time off already and quickly finalized my plans to join them. Sean did a wonderful job planning and scheduling, and soon we were landing in SW Florida armed to the teeth with gear.
I chose to bring most of my
camera gear
, (and even more that has been added) which I was glad for, and also regretted. I keep my camera pretty much loaded with the Nikon 70-200VR for birds and hopefully herps, packed in a dry bag that was at my feet or strapped to the top of the kayak (cringe!). I also took my wife's Panasonic TS1 waterproof camera for most of the pictures from the boats.
We chose to paddle out of Everglades City instead of deep in Everglades National Park, near Flamingo. This offered us the chance to kayak to and sleep on the barrier islands bordering the Gulf of Mexico. This was ideal in that it "limited" the bugs, allowed us to have camp fires on the beaches, and provided great views and sunsets. Looking back, I think the Flamingo option would have provided many more opportunities for viewing certain wildlife (the herps), but would have meant many more bugs and no fires. There was still a chance at herps though, and I was excited to try and see some crocs primarily.
As we would be kayaking through brackish and salt waters, as well as camping on the small mangrove keys, there would be no fresh water along our route. We planned on 1.5 gallons of water per person, per day, to bring in with us. We stocked up with other food, beverages, fishing licenses, a cooler full of ice and even some fresh seafood just before putting out.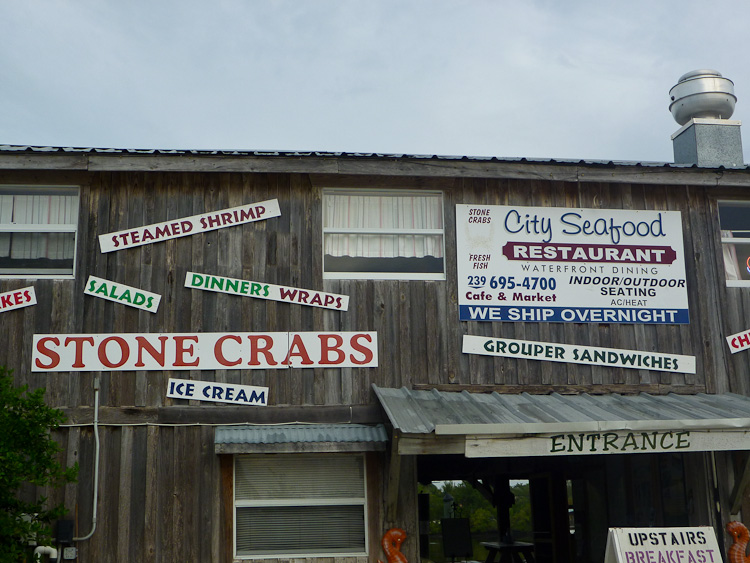 We picked up scallops, conch and shrimp here just before setting out.
We hoped for a nice sunset on our last night.
That night we finished some left over food and drink.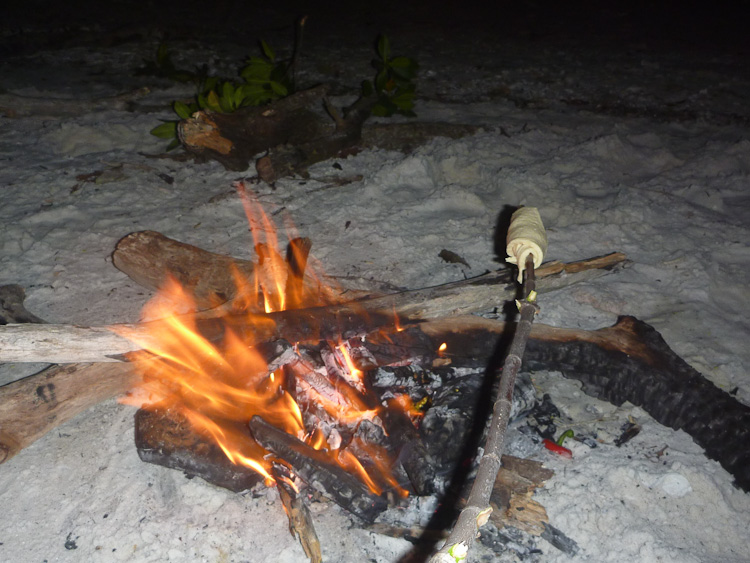 Crescent Rolls on a stick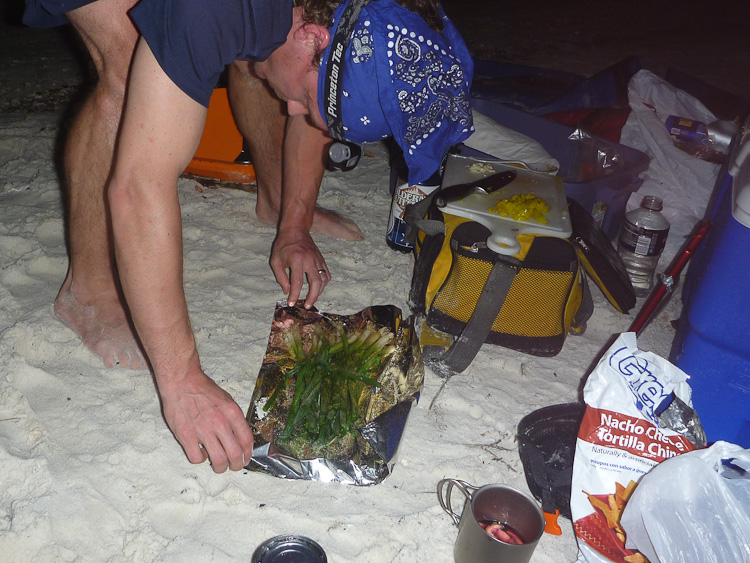 Green Onions garnished with Great Value Nacho Chips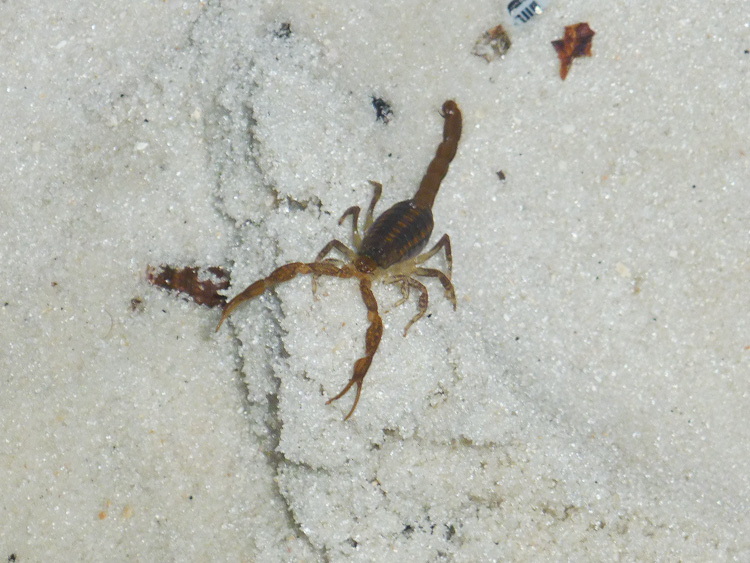 An awesome scorp I found crawling up my leg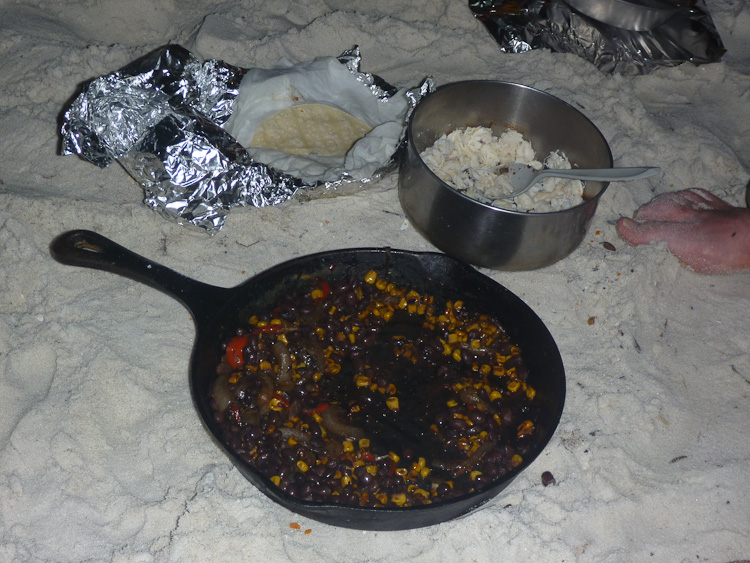 Crab Tacos
The last morning we had the best weather of the trip. It was a long paddle back through the mangroves. I looked everywhere hoping for a croc without any luck.
MOSQUITOS!
BH