I finally got around to photographing some of the gear that I take in the field. I always enjoy seeing and knowing what other people use. The amount of individual variation is remarkable, and the passion people feel for certain items is even more so. This list is by no means all inclusive, and I will tailor my stuff depending on times of the year, location, and my goals.
My pack and most of its usual components.
Camera
I shoot Nikon. I'm not going to get all crazy and rant and rave about Nikon, while bashing the other systems. I chose Nikon a few years back based on what I felt was the best camera in my price point at the time. I paid careful attention to look to some of my future aspirations, and I still have yet to "outgrow" my camera. I felt Nikon had some of the best options for artificial lighting, and as you will see I rely heavily on this in my photography. My body does most of all I need it to do. If my photography is found lacking, it is due to my own errors, or some of my glass.
Eastern Massasauga Rattlesnake Sistrurus catenatus, Nikon D200, Tamron 90mm, natural lighting






Blandings Turtle Emydoidea blandingii, Nikon D200, Nikon 55-200mm, natural lighting and fill flash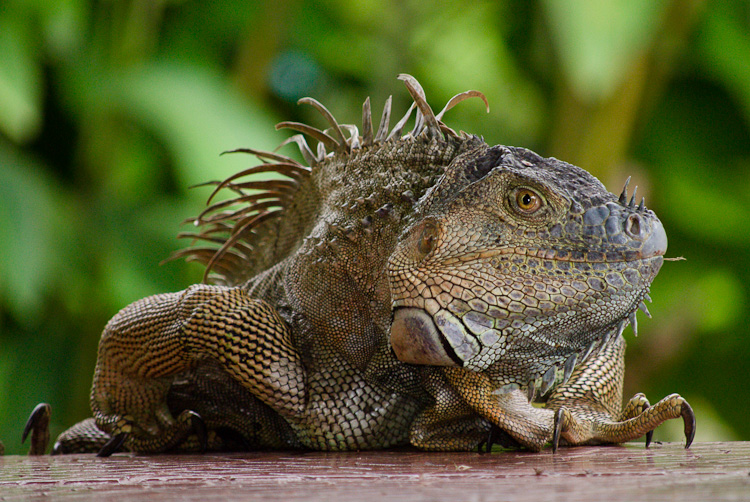 Iguana iguana, Nikon D200, Nikon 55-200, natural lighting and fill flash
The Nikon 55-200 is a great cheap lens in the right situations. If you have plenty of available light, are able to use a f8-14, and the middle of its range (70- 150?) it performs remarkably well for a lens of its price point. When really pushed or stretched to its limits though...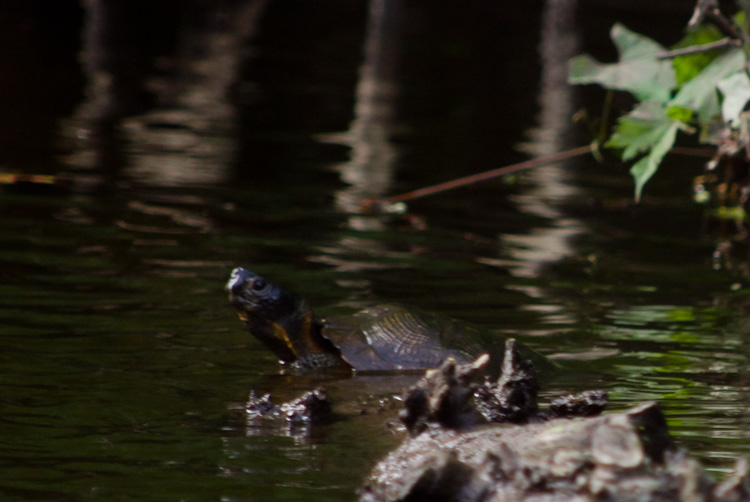 Wood Turtle, Glyptemys insculpta, Nikon D200, Nikon 55-200mm, poor light, hastily shot
I my opinion, my Nikon system really shines in it's lighting. I utilize a number of different techniques - natural lighting hand-held, tripod, on camera flash, on camera flash firing a hand help SB900 and my D200 or SB900 wirelessly firing the Nikon R1 are just a few. In macro, the lighting is key.
A couple examples of my D200 wireless firing a handheld SB900.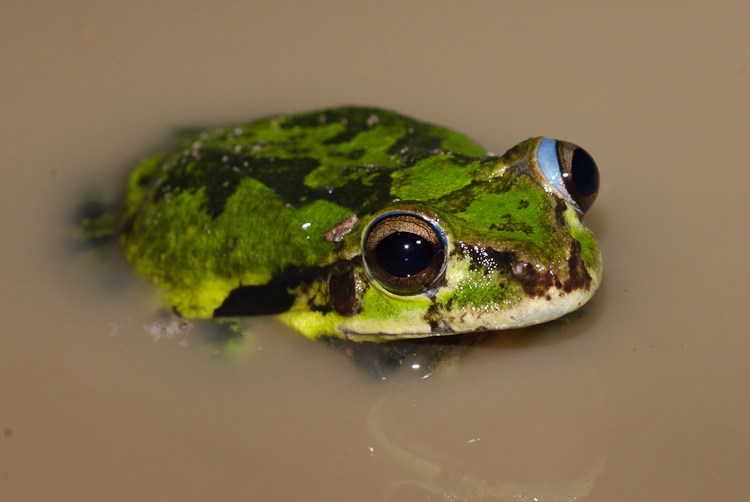 Smilisca baudini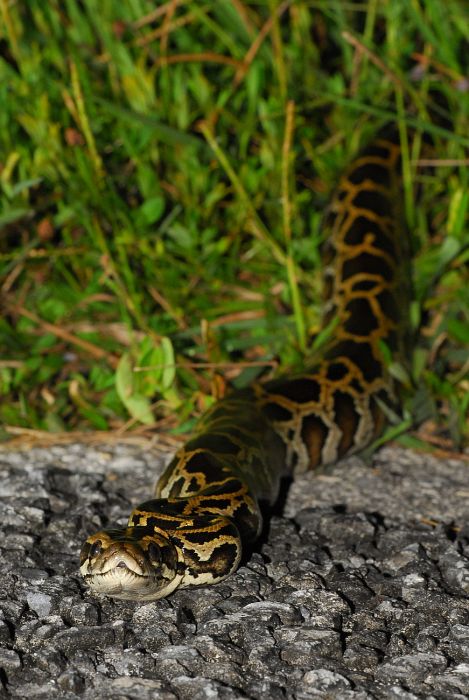 Everglades National Park, Burmese Python Python morulus, shot at night
And the SB900 firing the R1 system, my favorite, once I get over the 3 eye highlights.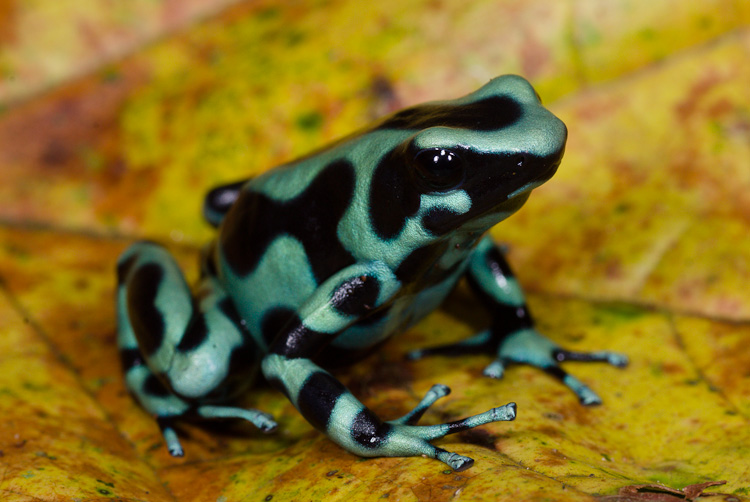 Dendrobates auratus, Nikon D200, Tamron 90, Nikon SB900, Nikon R1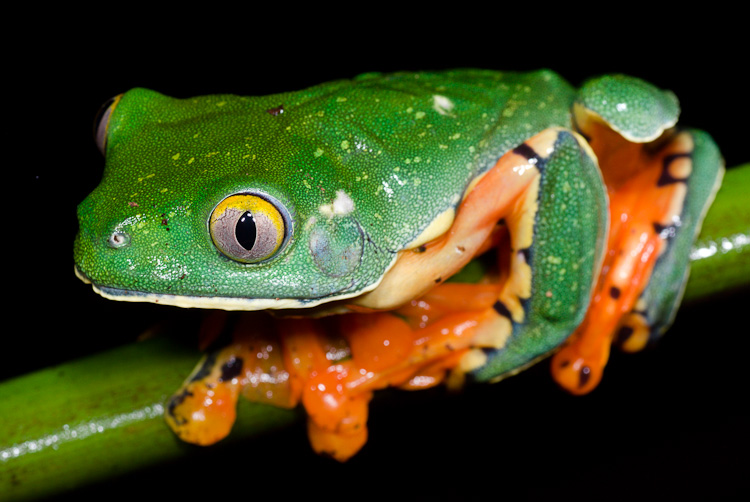 Cruziohyla calcarifer, Nikon D200, Tamron 90, SB900, Nikon R1
And some wide angle shots using the Sigma 10-20 and the Nikon D200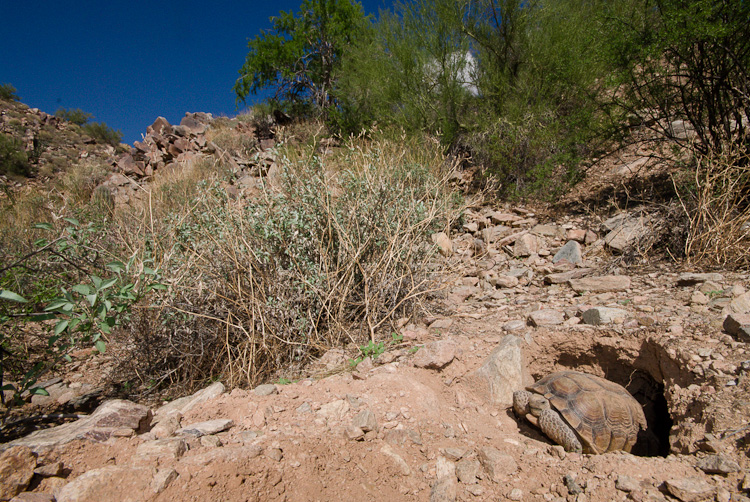 Gopherus agassizii, Nikon D200, Sigma 10-20

When using a tripod, I sport the Kirk Mighty Low-Boy. It gets completely flat and is compact, perfect for herp shooting. It is heavy though, and I don't always carry it in the pack.
The Mighty Low-Boy and some other things we will discuss another day.
For Hawaii I will be taking my wife's Panasonic Lumix DMC TS1, an all purpose little point and shoot with underwater capabilities. Although it only goes about 10 feet underwater, the newer model TS2 is rated to 33 feet underwater. I will be using this while snorkeling in Hawaii and hope to show off some images, crappy or otherwise.
Anyway, I will try and discuss other odds and ends in my pack, my night lighting, binocs and snake wrangling tools. So whats in your pack?
BH