Necturus
are a fascinating genus, and finding one is enough to make any herpers day.
Shortly after moving to SW Michigan, my buddy Carl had emailed me a newspaper story that was very tantalizing... The Detroit Police dive team had been removing old cars from the Detroit River downtown.
"a moped and -- eventually -- the Buick and a 10-inch mud puppy that crawled from it on shore."
Full story if interested
I had heard reports of
Necturus
being found along the shore of the Great Lakes, ice fisherman pulling them up in the winter, LE water snakes regurgitating them when caught, etc. But how do you go about actually searching for one in such large bodies of water?
Well, I was lucky enough to find out. We found 6 mudpups in a few hours of searching the 42F water.
Necturus maculosus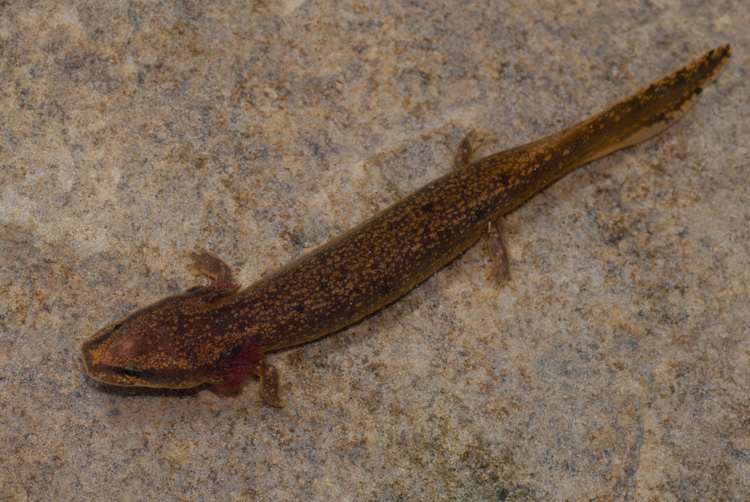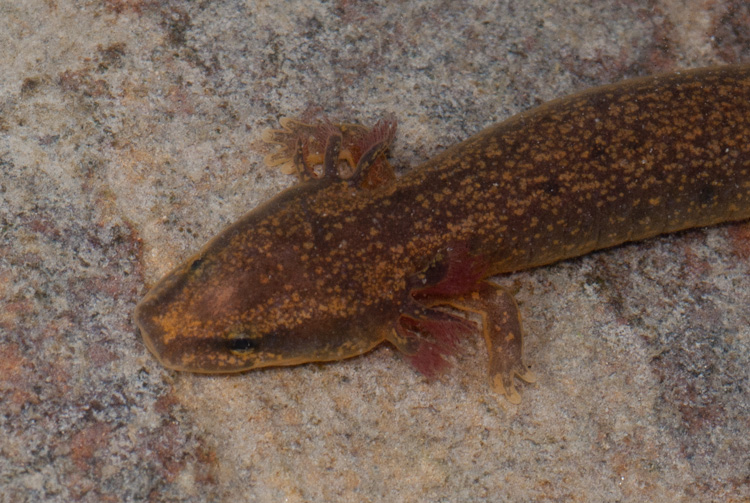 Mudpuppies are large salamanders, that remain permanently acquatic throughout their lives. They retain their gills, similar to larval form of other salamanders. They can grow quite large, although all the ones we found were small individuals, 1-2 years old. In Ohio I typically caught them in shallow streams with large flat rocks. Here in Michigan they are found in inland lakes, the great lakes, and other rivers/streams. They are completely harmless to human, despite that many fisherman still persecute them when caught or seen.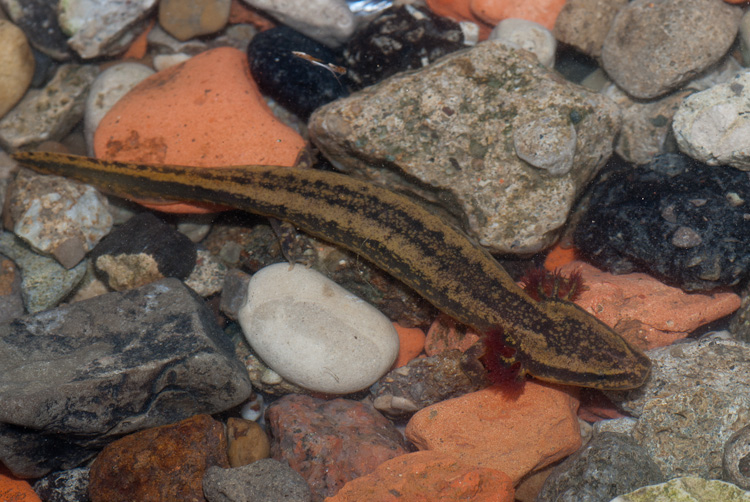 Here is an older picture of an adult from Ohio.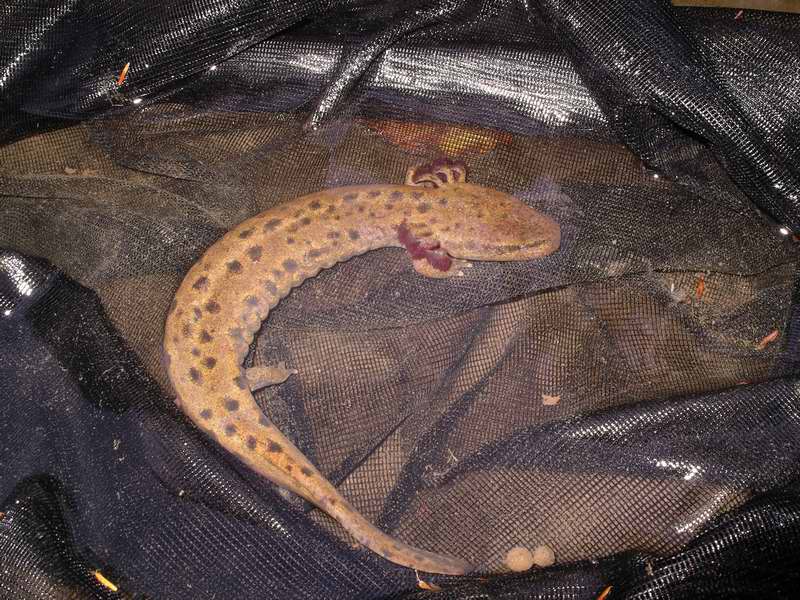 Even Cid got in on the fun.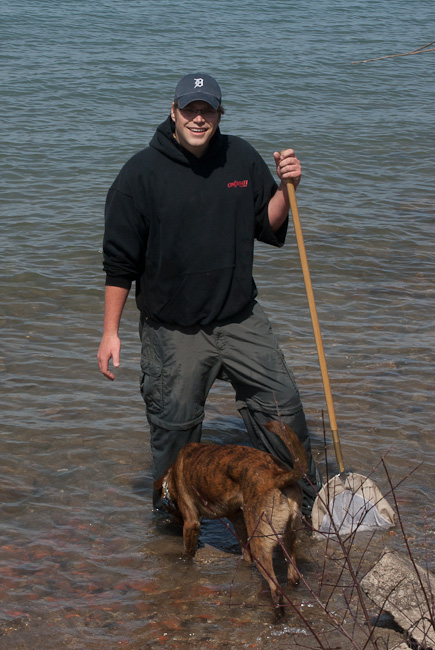 BH